Let's talk about the people who want to buy antique rugs but end up saying one sentence: "But I have kids!"
Just mention the word antique to someone who has kids or pets and they instantly get this confused look in their eye. This look says it all. They see stains, broken things and tears as they say goodbye to their very expensive investments that are now headed to the local incinerator. The hesitation when you hear the words antique and rug put together is for real. But antique rugs aren't only great for design, they are great for a family home too.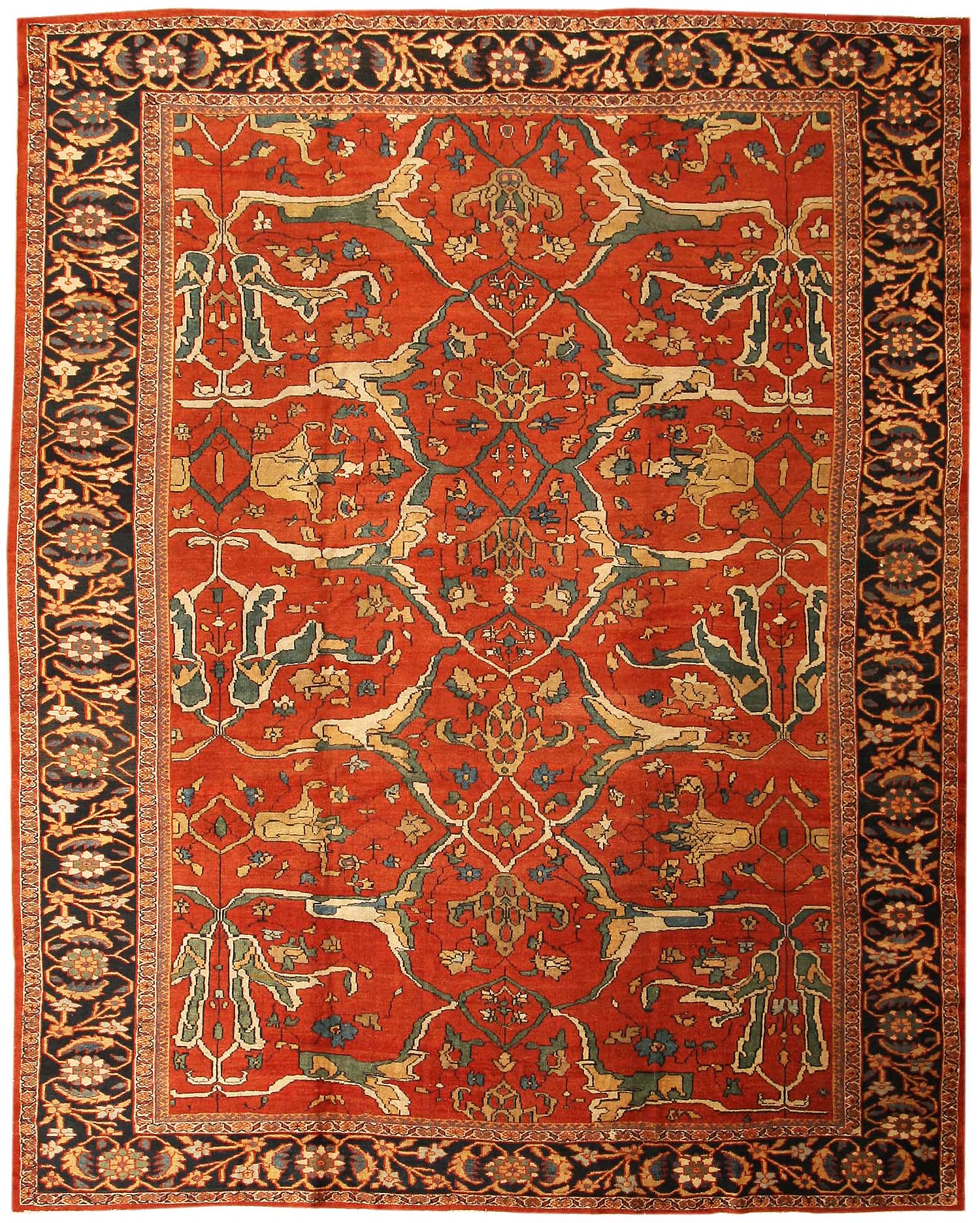 An antique thing is categorized as being an item that is 80 years or older, some say that an item must be at least 100 years old to be called as an antique, but for rugs, 80 years is acceptable. Vintage is typically referring to an era, such as 1920's vintage, but never refers to anything under 20 years of age. Both vintage and antique rugs are perfect for the purpose of decor, but today, we will focus on antique rugs. If you think about it, the number one reason to use an antique rug is that it is over 80 years old and still useful! If 80 years of usage by multiple households haven't destroyed it, your toddler isn't likely to finish it off either. Having said that, it will likely need a good cleaning when you purchase it, which is going to be costly. Count it with your rug budget so you are prepared for it. Although some antique rugs can have a bit of a musty funk that you don't want in your house!
For a family home, an antique wool rug is a perfect choice. Wool is naturally dirt and liquid-repelling, relatively easy to keep clean, and is soft underfoot. An antique Persian rug made from wool is a natural choice in the dining room. It adds personality, warmth, and a touch of sophisticated worldliness to your space.
Also, it can handle the spills and thrills that come with kids and food. Go ahead and pop an antique rug in your children's bedroom because it brings a touch of classic elegance to a space that is often riddled with toys and posters of boy bands. It has already stood out the test of time with grace, hence it can stand the test of Lego's and dollhouses.
Your friends will compliment your design acumen when they come to see your gorgeous and valuable antique Persian rug parked in the living room. And your kids will love that you let them eat popcorn in the living room during sleepovers because you don't have to worry about that gorgeous rug being ruined. The beauty of something that is already used and faded is that a little bit of an extra damage won't even be visible!
Regardless of the aesthetic design, an antique rug will beautify and increase the value of your space. The faded colors and interesting patterns add interest to a room that is stark and modern, helps soften an industrial look, blend well with dark wood and leather, and are a perfect accompaniment to mid-century Danish furnishings. They can be found in florals, geometrics, with or without borders. They are durable, textural, and make a fantastic design choice for a family home.